DanMachi Movie: Orion no Ya (2019) subtitle indonesia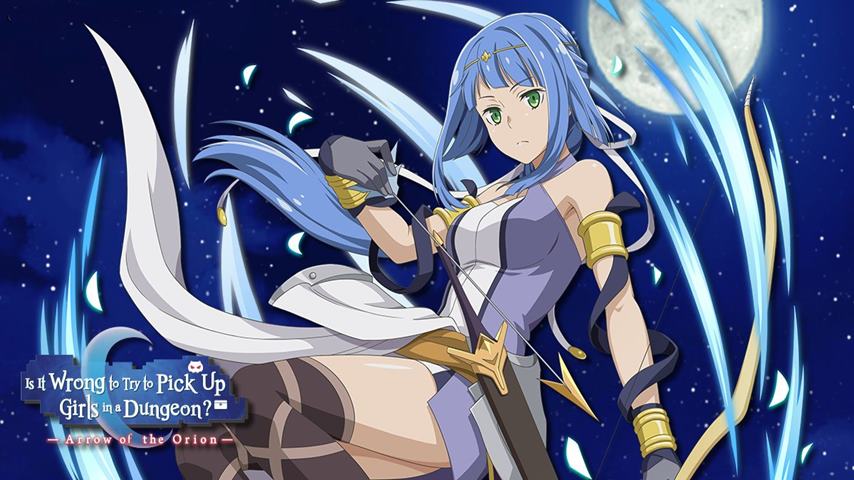 Tanggal tayang:
12 Pebruari 2019 (JPN)
Nama File:
mkv mp4
Rilisan:
WEB
Genre:
Aksi, Petualang, Fantasi
Video:
~auto, 23-30fps
Audio:
AAC
Jalan Durasi :
82 menit
Dubber :
Yoshitsugu Matsuoka, Inori Minase, Maaya Sakamoto, Maaya Uchida, Saori Oonishi, Sôma Saito, Saori Hayami, Shizuka Ishigami, Haruka Tomatsu, Yoshimasa Hosoya, Juri Kimura, Ai Kayano, Yôko Hikasa, Yurika Kubo
Disutradarai Oleh :
Katsushi Sakurabi
Penulis Naskah :
Fujino Omori
Bahasa :
Jepang
Subtitle
: Indonesia
Bercerita di kota Orario, di bawah menara yang sangat tinggi, terletak ruang bawah tanah. Hanya para petualang yang terhubung erat dengan para dewa sendiri yang memiliki harapan untuk mengalahkan monster yang ada di dalamnya. Tapi penjara bawah tanah bukan satu-satunya tempat di mana monster ada. Jauh dari Orario, di reruntuhan kota kuno, muncul ancaman baru. Untuk menghadapi ancaman ini, dewi Artemis datang ke Orario untuk mencari seorang hebat, bukan Ais Wallenstein atau Ottar. Dia adalah Bell Cranel, seorang petualang pemula bersama dewi tingkat rendah.
Download Link >>
dibikin Pada 2019-07-09
Kembali ke kiriman
UNDER MAINTENANCE
Menu Utama
Anime Mp3
Anime Video
Batch
Full Movies
Mobile Games
Mobile Softwares
Themes Zone
Ringtone Zone
©2010-2021 MinatoSuki
MinatoSukiDesu@gmail.com
Everything is provided only a review, please buy the original officially. All files forbidden to sell because we provide for free, please delete them within 24 hours or buy legally to keep files forever. If you are a content owner please contact us MinatoSukiDesu@gmail.com. we will link your official website as the connection address, or remove it immediately.