Twitter
,
Instagram
Kamu jago mekanik dengan iklan, mohon matikan adblocknya agar kami dapat kembali menyewa domain, hosting, internet dan lisrik.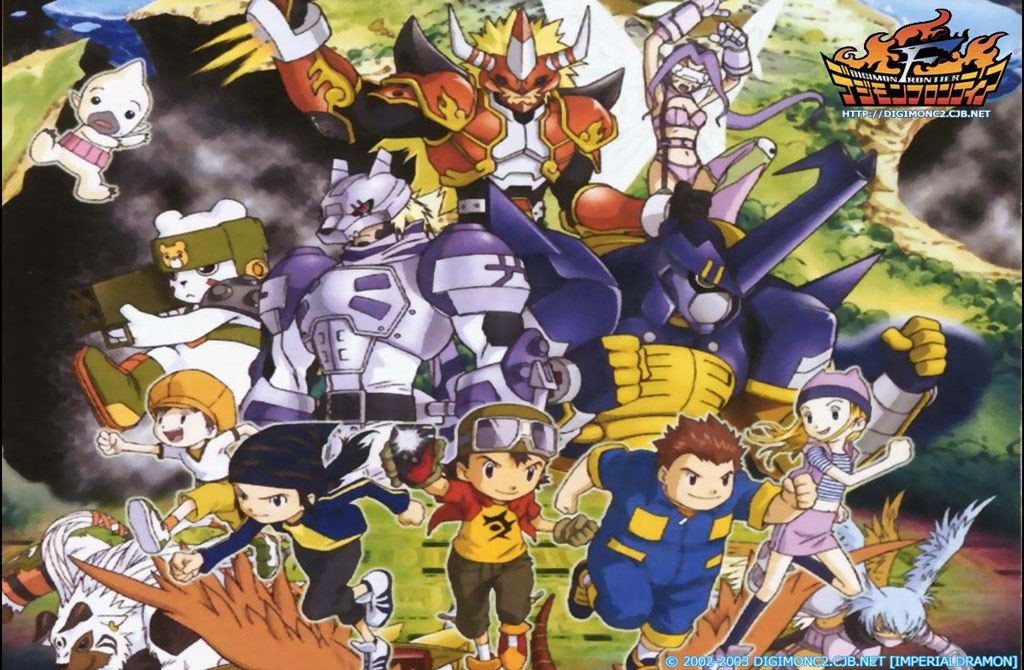 Indonesia: Digimon Frontier
Judul : Digimon Frontier
Japanese : デジモンフロンティア
Episodes: 50
Status: Selesai Tayang
tayang : 7 Apr 2002 - 6 Mar 2003
Genre : Aksi, Petualang, Komedi, Fantasi, Seinen, Shounen
Producers: Toei Animation, Yomiko Advertising, Fuji TV, Flatiron Film CompanyL
Duration: 18 min. per episode
bercerita tentang 5 anak, Kanbara Takuya, Minamoto Koji, Shibayama Junpei, Orimoto Izumi, dan Himi Tomoki yang dipanggil oleh salah satu dari 3 Celestial Angels yaitu Ophanimon lewat telepon seluler mereka yang kemudian berubah menjadi D-Scanner (digivice versi Digimon Frontier) untuk membebaskan Ophanimon dan Seraphimon dan mengalahkan Cherubimon. Selama berpetualang mereka ditemani oleh Bokomon dan Neemon sebagai pemandu.(/Wikipedia)
©minatosuki™
Link:

BB Code:

Everything is provided only a review, please buy the original officially. All files forbidden to sell because we provide for free, please delete them within 24 hours or buy legally to keep files forever. If you are a content owner please contact us MinatoSukiDesu@gmail.com. we will link your official website as the connection address, or remove it immediately.