Release Date:
2015 (USA)
Filename:
3gp mp4 avi
Quality:
Bluray
Genre:
Aksi, Pertualang, Shounen
Video:
~auto, 15fps
Audio:
Amr mp3 aac
Jalan Durasi :
1 jam 46 menit
Dibintangi :
Mayumi Tanaka, Kazuya Nakai, Hiroiki Hirata, Hideyuki Tanaka, Showtaro Marikubo, Kousei Hirota, Satsuki Yukino, Hiroshi Kamiya, Ikuya Sawaki, Shin Aomori, Megumi hayashibara
Disutradarai Oleh :
Gou Koga
Bahasa :
Japanese
Subtitle
: Indonesia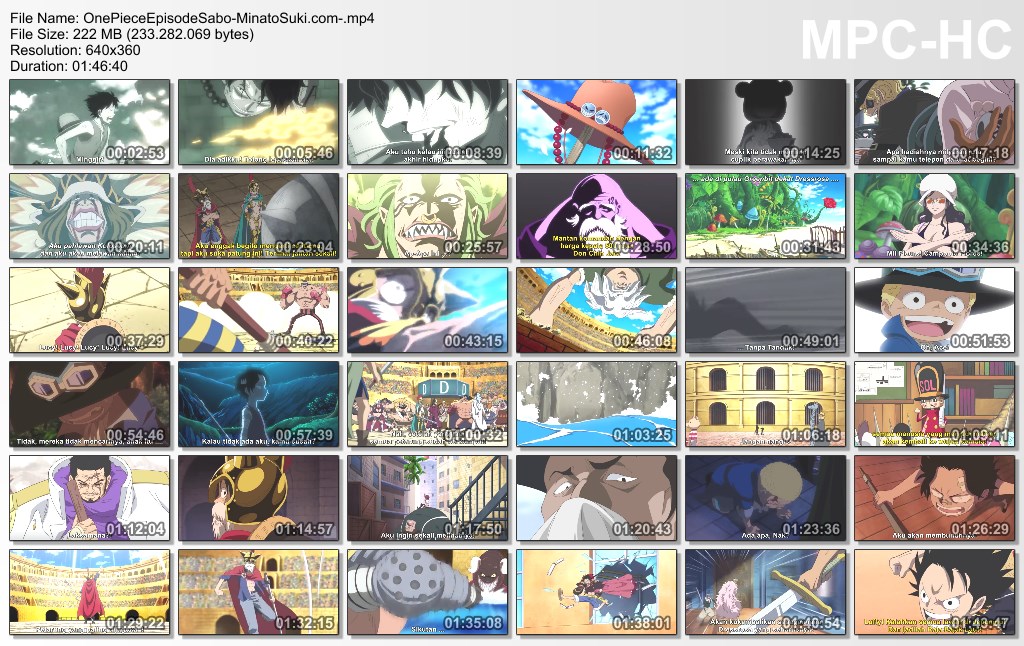 menceritakan mengenai hubungan masa kecil antara Luffy, Ace, dan Sabo. dimana Sabo mengunjungi makam Shirohige dan Ace, menjelaskan kenapa Sabo masih hidup yang dikira sudah mati ditembaki oleh perompak kemudian penyusupan di Dressrosa menggantikan Luffy mengikuti pertarungan Colesseum Corida dari sudut pandang Sabo.
©minatosuki™
Link:

BB Code:

Everything is provided only a review, please buy the original officially. All files forbidden to sell because we provide for free, please delete them within 24 hours or buy legally to keep files forever. If you are a content owner please contact us MinatoSukiDesu@gmail.com. we will link your official website as the connection address, or remove it immediately.