Release Date:
2001 (Japan)
Filename:
3gp mp4 avi
Quality:
Brrip
Genre:
Sci-fi
Video:
~auto, 15fps
Audio:
Amr mp3
Jalan Durasi :
1 jam 39 menit
Dibintangi :
Ming-na (Aki Ross), Donald Sutherland (Dr. Sid), Alec Baldwin (Gray Edwards), Ving Rhames (Ryan Whittaker), Peri Gilpin (Jane Proudfoot), Steve Buscemi (Neil Fleming), James Woods (General Hein)
Disutradarai Oleh :
Hironobu Sakaguchi
Bahasa :
English
Subtitle
: Indonesia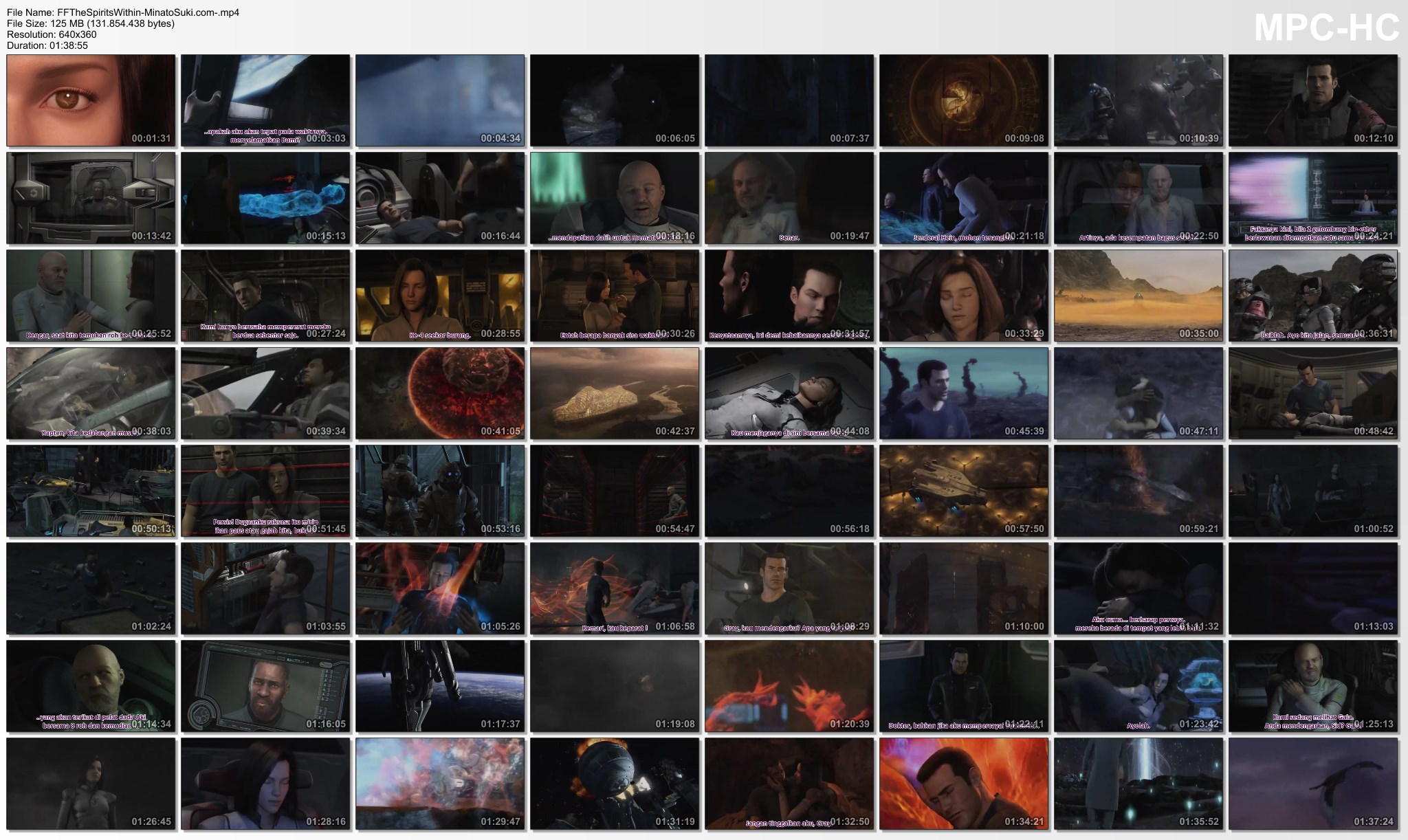 Final Fantasy: The Spirits Within mengambil tempat di bumi yang dipenuhi alien pada tahun 2065. Manusia yang tersisa hidup di dalam "kota-kota pelindung" di penjuru dunia dan berusaha membebaskan planet mereka dari para Phantom, sebuah ras alien. Satu-satunya harapan bagi planet datang dari ilmuwan Aki Ross dan mentornya (Dr. Sid) yang berencana menghancurkan Phantom tanpa merusak planet, tapi seorang jendral bernama Hein berkeinginan menggunakan meriam luar angkasa Zeus untuk menghancurkan Phantom—walau itu berarti dalam prosesnya dapat menghancurkan bumi.
©minatosuki™
Link:

BB Code:

Everything is provided only a review, please buy the original officially. All files forbidden to sell because we provide for free, please delete them within 24 hours or buy legally to keep files forever. If you are a content owner please contact us MinatoSukiDesu@gmail.com. we will link your official website as the connection address, or remove it immediately.