The Queen's Corgi (2019) Bluray subtitle indonesia
Tanggal tayang:
27 Mar 2019 (USA)
Nama File:
mkv mp4
Rilisan:
Bluray
Genre:
Animasi, Komedi, Keluarga
Video:
~auto, 23-30fps
Audio:
AAC
Jalan Durasi :
85 menit
Dibintangi :
Rusty Shackleford, Jo Wyatt, Leo Barakat, Mari Devon, Dino Andrade, Joey Camen, Nicole Sherman, Kirk Thornton, Madison Brown, Camila Rhodes, Danny Katiana, Dave B. Mitchell, Elizabeth Dean, Jamal Fahim, David A. Alano
Disutradarai Oleh :
Vincent Kesteloot, Ben Stassen
Penulis Naskah :
Rob Sprackling, Johnny Smith
Bahasa :
English
Subtitle
: Indonesia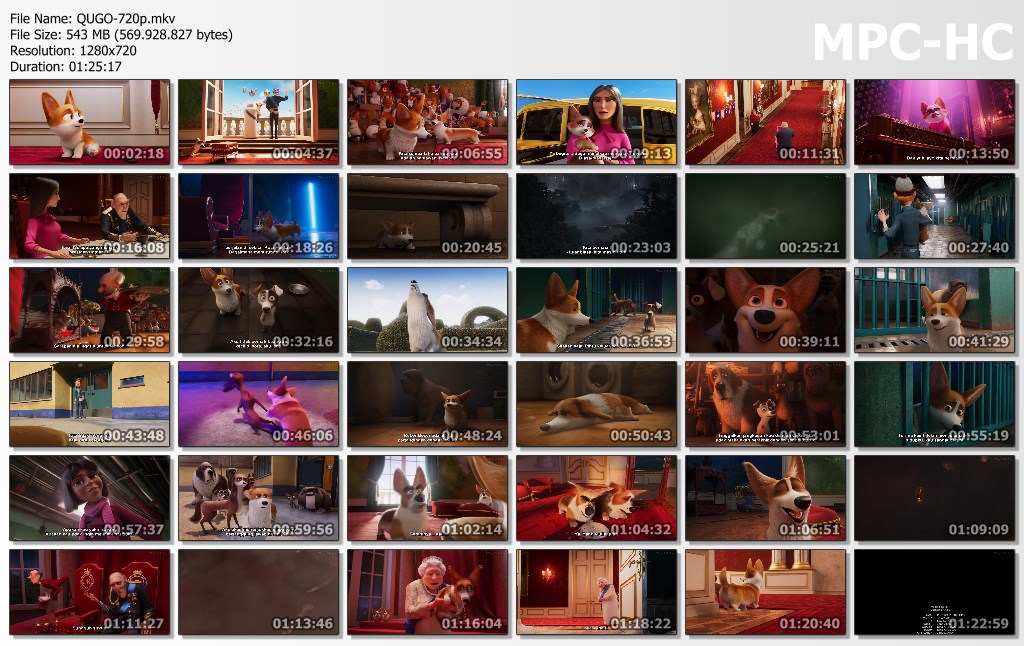 Bercerita beberapa ekor anjing jenis corgi milik Ratu Elizabeth II yang terbiasa hidup dalam istana. Suatu hari, salah seekor anjing ratu yang bernama Rex kabur dari dalam istana dan tersesat di kota London kemudian bertemu dengan beberapa anjing liar jenis lain.
Download Link >>
dibikin Pada 2019-08-06
Kembali ke kiriman
UNDER MAINTENANCE
Menu Utama
Anime Mp3
Anime Video
Batch
Full Movies
Mobile Games
Mobile Softwares
Themes Zone
Ringtone Zone
©2010-2021 MinatoSuki
MinatoSukiDesu@gmail.com
Everything is provided only a review, please buy the original officially. All files forbidden to sell because we provide for free, please delete them within 24 hours or buy legally to keep files forever. If you are a content owner please contact us MinatoSukiDesu@gmail.com. we will link your official website as the connection address, or remove it immediately.