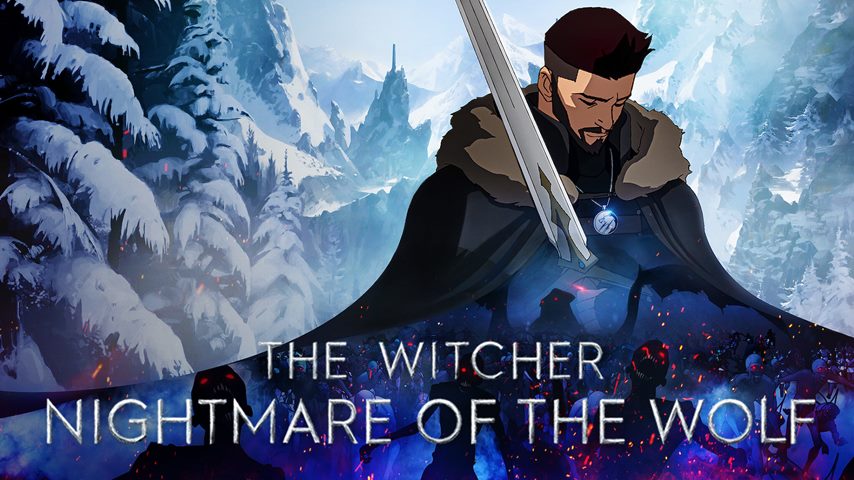 Tanggal tayang:
23 Agus 2021 (USA)
Nama File:
mkv mp4
Rilisan:
Web-Dl
Genre:
Aksi, Drama, Fantasi
Video:
~auto, 23-30fps
Audio:
AAC
Jalan Durasi :
80 menit
Dibintangi :
Yuuya Uchida, Mie Sonozaki, Masafumi Kimura, Yukari Nozawa
Sutradara :
Kwang Il Han
Penulis :
Andrzej Sapkowski, Beau DeMayo
Bahasa :
Japanese
Subtitle
: Indonesia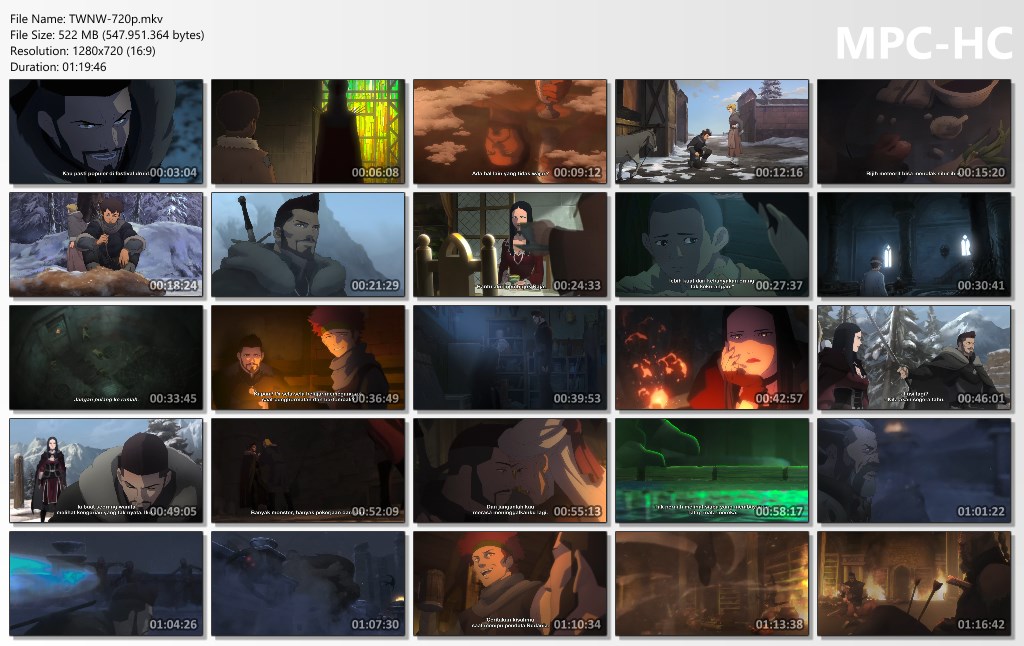 Bercerita Vesemir yang merupakan mentor Witcher, nama lain untuk seorang pemburu monster terampil. Vesemir adalah mentor Witcher bernama Geralt of Rivia. Film berdurasi 81 menit yang dikerjakan Studio Mir (The Legend of Korra) ini tidak lagi berfokus pada karakter Geralt, melainkan sosok Vesemir. Ia dikenal sebagai salah satu pemimpin sekolah tempat Witcher berlatih. Latar waktu film The Witcher: Nightmare of the Wolf jauh sebelum Vesemir menjadi mentor Geralt. Di masa lalu, Vesemir merupakan penyihir muda pemberani yang lolos dari kehidupan miskin dengan cara melawan monster demi uang. Berbeda dengan saat menjadi mentor Geralt, Vesemir di masa lalu adalah pria santai dan humoris. Karena sukses membunuh monster, Vesemir menjadi penyihir paling dihormati. Namun tak berhenti sampai di situ, Vesemir nantinya juga dihadapkan dengan teror menakutkan keberadaan monster baru sekaligus terjebak dalam pusaran intrik politik kerajaan. Vesemir pun harus berhadapan dengan iblis dari masa lalunya.