Kamu jago mekanik dengan iklan, mohon matikan adblocknya agar kami dapat kembali menyewa domain, hosting, internet dan lisrik.
Ao no Exorcist: Kyoto Fujouou-hen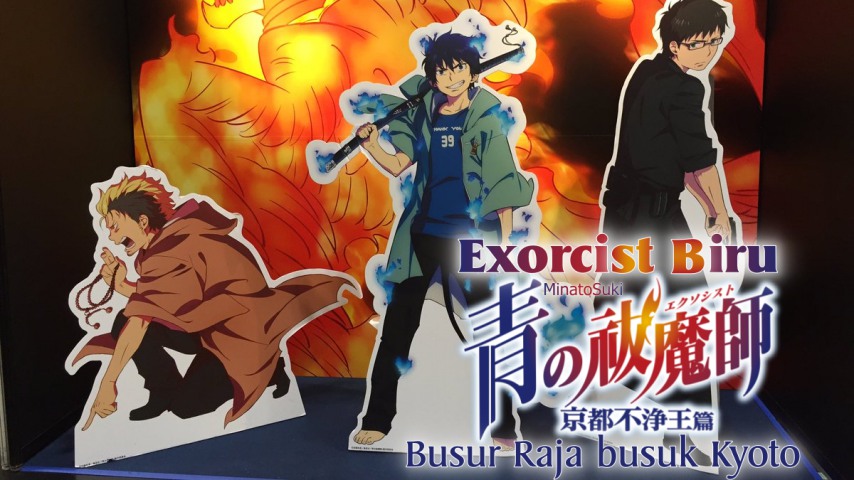 Indonesia : Exorcist biru - Busur Raja Busuk Kyoto
Judul : Ao no Exorcist: Kyoto Fujouou-hen
Japanese : 青の祓魔師 京都不浄王篇
Episodes: 12 episode
Status: Tayang
tayang : 7 Januari 2017
Genre : Aksi, Fantasi, Setan, Komedi, Shounen, Supernatural
Studio: A-1 Pictures
Duration: 24 min. per episode
Bercerita 2 saudara kembar Rin Okumura dan Yukio Okumura yang memiliki kekuatan satan. Suatu hari setelah berupaya menyegel mata kirinya di dasar True Cross Academy. Seseorang telah mencuri mata yang disegel dan menyandera seorang anak, Yukio dan Rin dan teman-temannya terlibat dalam penyelidikan dan pengejaran. Rencana jahat dimulai dengan menampilkan sisi Rin sebagai keturunan setan membuat perpecahan diantara mereka, apakah aksi mereka terus berlanjut atau kemungkinan untuk membasmi Rin.
©minatosuki™
Link:

BB Code:

Everything is provided only a review, please buy the original officially. All files forbidden to sell because we provide for free, please delete them within 24 hours or buy legally to keep files forever. If you are a content owner please contact us MinatoSukiDesu@gmail.com. we will link your official website as the connection address, or remove it immediately.